Business
Citizens Prevail Again, No F-35 In Boise
The United States Air Force chose Madison, Wisconsin and Montgomery, Alabama Thursday as the new home bases for the noisy F-35 fighter jet.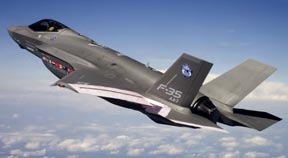 Dan Marler and his Citizens for a Livable Boise group can take some major credit for preserving the peace and tranquility of Boise skies. Heck, the GUARDIAN can probably also claim some credit.
State, City and County officials ignored the will of the people and spent thousands in public money and resources in promotional and commercial advertising efforts to land the F-35s at Gowen Field. They repeatedly claimed the decision was up to the Air Force alone, but kept spending public money attempting to lobby in favor of the F-35.
The Chamber of Commerce even speculated it could be the end of the Idaho Air Guard if the F-35 is not based in Boise. Noise issues and flying high performance fighter jets in the most densely populated area between Salt Lake and Seattle were the main points of protest.
The GUARDIAN and other logical minds suggested the IANG lobby to transition into C-130 firefighting tankers when the current A-10 is retired. With the National Interagency Fire Center across the tarmac, it would be a natural team.
Congratulations to all who devoted their time and intellect fighting free spending politicos who used citizen cash against them.
Now its time to allow us a voice in determining our future with regard to Gowen Field and the flying mission.