Canyon
Canyon Jail Math Questioned, Commishes Won't Take" NO" For An Answer
A group calling itself "Concerned Citizens of Canyon County
Committee" has drafted a letter to the Canyon Commishes calling their math into question over a proposed third attempt to secure a yes vote for a nearly $200 million jail.
Growth is costly, especially when it comes to criminals. Regional jails sound better all the time, but not when a single county taxes its residents hoping to sell beds to other jurisdictions in the future.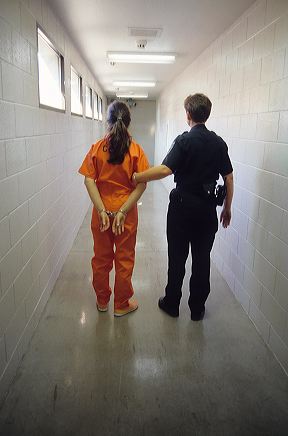 Here is the lengthy letter from the CCCCC to the 2C commishes:
Canyon County Commissioners
Dale, White, Rule:
It is our understanding you have scheduled a meeting with the DLR Group on January 5th, 2018 to continue the employment of this company for the purpose of determining taxpayer support of yet another Jail Bond. We have learned this will cost taxpayers another $58,000 for this survey.
We recognize the need for more jail beds in Canyon County. However, in the interest of good government and consideration of the onerous tax increase of the DLR proposal of $198 MM to build a new jail based on erroneous assumptions we are requesting you cease your efforts with the DLR Group for the following reasons:

1. The proposal prepared by the DLR Group when compared with national and local costs for jail construction costs is excessive in design and cost to taxpayers.
2. DLR Group's proposal states the need for 1,055 jail beds at a cost of $187,677.00 per bed and a total cost for the project of $198,000,000.
3. DLR Group's calculations are based on the premise of 3.35 beds per 1,000 population which exceeds the national average by 41%. The national average is 2.34 beds per 1,000 people. Historically, the local averages for jail beds is 2.25 beds per 1,000 residents.
4. We did a search and found a recently completed jail in Idaho was opened in July 2016 with 135 beds and constructed for $11.2 MM or an average bed cost of $84,848.00. Clearly, this brings into question costs generated by DLR.
According to census data, Canyon County's population as of December 31st 2016 was 211,698. This is an increase of 12% since January 1st 2011. Based on the national statistics of 2.34 beds per 1,000 people we should have a jail bed total of 538 single occupancy cells or 269 double occupancy jail cells. Or, a mix of jail cells and dormitory beds of no more than 538 total beds based on our current population data.
Our Sheriff, an elected official, says we have a need of 1055 beds to satisfy jail bed needs for the next 20 years. However, with historical population increases of 2% per year, in 2037, Canyon County population would be 314,572 and that would dictate a need of only 736 total jail beds.
The DLR Group analysis is calling for a bloated 41% increase over projected needs for jail beds based upon 2.34 beds/1,000 people. If construction is staged over the next 10 years we should only need 604 jail beds.
Current capacity of our jail is 477 beds. A jail addition was proposed by former Comm. Hanson and Current Comm. Rule and would have added a net increase of 140 new jail beds. (50 beds of the current jail would be lost to construction demolition. The actual number of new beds would be 190 minus those lost to demolition.) This addition would have given a total bed count of 612 total beds in the Canyon County Jail. Additionally, there is room for another 190 beds of the same podular design next to the Dale Haile Detention Center.
Cost for the 190-bed addition was set at $15 MM by Lombard Conrad Construction Company for the Hanson-Rule addition. This was a turnkey cost of construction. The cost per bed for this project would have been $79,000/bed. This is a substantial difference in cost when compared to the DLR Group proposal. It was shared with us this jail addition could have been built out of County reserve funds at no additional increase to Canyon County taxpayers. (this effort was impeded by the statement from Comm. Dale that he would issue a stop work order when he got elected. His statement effectively killed the project.)
It is our understanding you have spent $245,020.00 with the DLR Group for their efforts to date. And now you want to spend another $58,000 on a survey effort of Canyon County taxpayers to discern their willingness to support another jail bond. We have these results in a resounding NO from three previous jail bond elections. We think spending another $58,000 on this survey is not the best use of taxpayer dollars.
DLR Group has not given Canyon County taxpayers a fiscally responsible nor reasonable cost for a new jail with their cost of $198,000,000 for their jail proposal.
As a group, Concerned Citizens of Canyon County, we strongly request that you develop a fiscally responsible plan for more jail beds within the defined boundaries of the Canyon County Courthouse Campus and secure at least three (3) competitive proposals which reflect the actual basic requirements for a functional facility.
Regards,
Concerned Citizens of Canyon County**
** Ron Harriman, Kathy Alder, Victor Rodriguez, Paul Alldredge, Chuck Stadick, Dale Pearce,
Darl Brunner, Bob Gaddis, Daryl Ford, Don Brandt, Ed Parnell, Hubert Osborne, Larry Olmsted,
Mila Wood, Ronalee Linsenmann, Sid Freeman, Tara Alexandra