Environment
Air Guard Still Aiming For F-35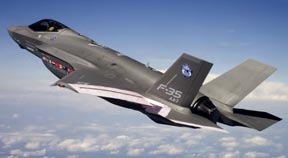 Three months after losing out on landing an F-35 fighter squadron at Gowen Field, the Idaho Air National Guard is still in the running for what amounts to an "honorable mention."
The National Guard Bureau–the big guns in Washington–chose Alabama and Wisconsin as the two locations to base the F-35. However, in the event either of those locations are found to be unsuitable, they want to have alternatives chosen from the three bases previously not chosen, including Gowen.
A "Public Meeting" is set from 5 to 8 p.m. next Tuesday, Feb. 27, at the Wyndham Garden Hotel Convention Center, 3300 S. Vista Ave. People who attend can talk to Guard officials, learn more about the proposal to base F-35s here and leave written comments. Look for members of the Citizens For a Livable Boise to be there in force.
Other written comments will be considered if they're delivered by April 6.