Business
Team Dave Favored Business Over Citizens In Library Deal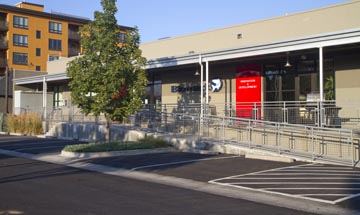 Our top researcher and reader, "Clancy," gets credit for dredging up an old GUARDIAN story and a Cynthia Sewell Statesman piece from 2011 calling into question the decision to lease the Boise Library warehouse and parking area to a private company, even though future library plans were well known.
Some seven years ago the GUARDIAN let readers know of the city's plans to severely limit any ability to expand the library, even though we citizens already owned the building and land at 705 S. 8th.
At the time we said,
"The city can legally avoid the bid process through land swaps and leases, but it is a shameful practice which smells of insider trading and results in commercial use of public assets–just like in China and other communist states."
The STATESMAN STORY was more detailed, but no less questioning. Team Dave ignored us and forged ahead with their land speculation scheme. It was ramrodded by John Brunelle who worked for the mayor and is now head of CCDC.
BioMark pays no property taxes on the city-owned public property used for private purposes. Public records show they have personal property valued at a little over $100 thousand.
No value is placed on city-owned properties, but we have it on good authority the Biomark property is easily worth between $2-$3 million. Using typical levy rates that means Biomark would have to pay $34,000 to $51,000 in taxes. Their lease payments to the city alone wouldn't even touch the tax bill.
Parking for the proposed new library has been discussed for "somewhere west of 9th Street," away from the existing site.
We also offer the inside memo on the LEASE DEAL.