City Government
Will Valley Transit Go To The Dogs?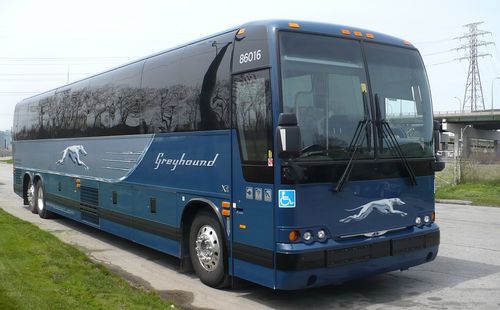 Talk about being "business friendly!" Seems the government owned and funded Valley Regional Transit (VRT) has been approached by the big dog in the bus business, Greyhound, about the possibility of using VRT taxpayer supported facilities for commercial passenger terminal and vehicle servicing purposes. One could say VRT is going to the dogs to get more cash.
Here is what came out of a recent VRT Board meeting.
Seems the big dog has litter mates here in the Valley. The contractor who operates the local bus service for VRT is owned by the same British based company that owns Greyhound. Separate operations but common ownership.
Greyhound is proposing to use Main Street Station as a passenger and package express station. Buses would sit on Main St in front of the Wells Fargo building to load and unload passengers. VRT would handle ticketing, package express, public relations, and related duties for Greyhound in the Main Street Station multimodal facility.
After discharging passengers downtown the big dog would run a few laps to the VRT Orchard Street Maintenance Facility by the airport where it would fuel, "lift a leg," take a bath, and get groomed for passengers before returning downtown to pick up customers. Fees to Greyhound for these services are still being worked out.
With passenger fares down 8% from 2017, VRT is keen to sniff out additional revenue sources. It estimates net revenue of about $ 10,000 a year from Greyhound for use of Main Street Station plus additional monies for servicing the big dogs.
The VRT Board directed staff to develop more information about the proposal and ensure all related costs were covered by Greyhound. They also requested a Greyhound management representative be present the next time the proposal is discussed by the Board.
No word on what will happened to the current Bannock St bus terminal should the VRT Board approve this proposal but it appears its days as a kennel are over.