County
Ada Seeks To Close Suez Water Tap
Ada County's commishes are seeking to tighten the valve on a 22% rate hike being sought by Suez Water that would mean an average $80 increase in water payments annually for 98,000 Ada County citizens.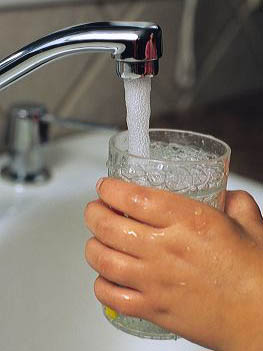 The commishes filed a motion to intervene in the rate hike request currently before the Idaho Public Utilities Commission. If approved as requested, the hike would mean a $10.2 million revenue increase for Suez.
UPDATE 11/11/2020
Boise City has filed to intervene, as their water costs of $500,000 per year would be substantially impacted and passed onto everyone's tax levy.
Two (2) law firms have also filed on behalf of water customers, with one being the Boise Bench issue of brown water.
Here is the county press release:
Ada County today filed a motion with the Idaho Public Utilities Commission (PUC) to intervene in a proposed rate hike filed by Suez Water Idaho Inc. The decision to intervene was approved unanimously by the Board of Ada County Commissioners. The proposed 22.3% rate increase would affect more than 98,000 customers in Ada County, and increase annual water bills by approximately $80.
"We believe this significant rate increase is excessive and comes at a time when families in Ada County are already struggling to make ends meet," said Ada County Commission Board Chair Kendra Kenyon. "We are grateful to have a mechanism in Idaho where counties, cities and individuals can intervene and make their case to the PUC for restrained and prudent rate increases."

The Idaho PUC allows comments on the proposed rate increase. It also allows those with a direct and substantial interest to Petition to Intervene, and if the Petition is granted, allows the intervenor to participate in the proceedings of the rate case. Ada County has chosen intervention so that it can be an advocate in the proceedings against this excessive rate increase request.
"Last year the county itself paid Suez in excess of $130,000 for water. A 22.3% increase would directly affect taxpayers at a time when everyone is cutting costs," said Commissioner Patrick Malloy. "We simply have to be good stewards of county taxpayer dollars."
According to PUC filing information Suez would increase its revenue by $10.2 million per year with the rate hike. Ada County contends the increase in revenue would not be used solely for delivering water to ratepayers but rather for other operating and salary-related costs.
Ada County's filing makes note that the county has a direct and substantial interest in this matter as the county owns and operates a number of buildings which depend on Suez water. The outcome of the proceeding to intervene directly affects Ada County, and all residents of our communities.