City Government
Former Boise Councilor Seeks City-wide Reps
GUEST OPINION
By Sara Baker
For years, we Boiseans have been represented on the City Council by those who live basically within spitting distance of each other, the North and East Ends. Those council people never wanted to create districts by geography. So finally, the legislature in 2020 changed the law to require cities over 100,000 to have geographic districts.
Idaho code 50-707A states
(2) Each district shall consist of one (1) or more contiguous election precincts as established pursuant to the provisions of chapter 3, title 34, Idaho Code, and each district shall, to the nearest extent possible, contain the same number of people based upon the MOST RECENT FEDERAL DECENNIAL CENSUS (which is 2010).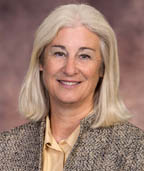 But now, S1111 puts that effort on hold for two more years AND allows those elected who don't live in the new district to serve another two years pushing it out to 2025! The reason? The 2020 census results are delayed. But will it really make that much of a difference to do it now? Hardly. Only Boise would be covered by the 2020 statute change stated above. Meridian and Nampa (maybe) would automatically geographically district when they receive their 2020 census results.
Putting together a district map isn't rocket science. It's only complicated by politics. All one has to do is take the total population, divide by six, carve out contiguous and compact districts and then adjust precincts in or out to allow for a population deviation of no more than 10%. Ideally you want the deviation to be as close to zero as possible. That could be done today. When the 2020 census results come out, the district population could be tallied up and precincts adjusted. It can be done quickly with a calculator.
I don't know why the legislature is even contemplating doing this. I know why the Boise Council wants to delay as long as possible, it fixes things in place without having to change and provide representation to ALL parts of the city. In fact, they haven't taken any steps as yet to comply with the 2020 law.
Legislators are required to be elected from a geographic district as well as County Commissioners and in Ada County, ACHD Commissioners. Heck, even the West Ada School district has geographic boundary representation. Shouldn't we expect the same of the City Council of the largest city in Idaho?
I plan on making my feelings known to the senate State Affairs Committee and if it survives to go to the floor, I'll be contacting many other senators as well.
It's time for those of us in Boise who don't live in the North End to have some representation as well.
Sara Baker is a long term resident of Boise. She served on the Boise City Council for 16 years and at the time advocated for geographic districts. Most recently she was an Ada County Highway District Commissioner until 2020 and helped redistrict the ACHD districts for the 2012 elections.
The City of Boise released a "legislative Update" after this opinion was posted. See it HERE.