City Government
Dirty Tricks On Clean Water
In a classic "fox guarding the hen house" move, Boise city councilors favoring a sewer bond to accommodate development and increased population have approved a ballot proposal with no input from the public or folks who may be opposed to increasing public debt.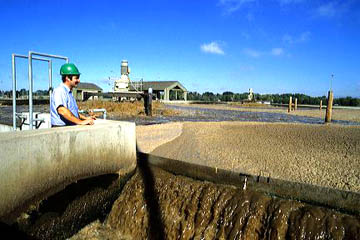 Labeling the proposed sewer funding hike totaling $810 MILLION as "water renewal," the November 2 city election ballot will have the biggest bond request in Idaho local government history. Even though only half the Boise residents can vote for a single city councilor this year, we can all vote for or against this mega spending proposal.
The bond proposal timing is brilliant. The voter turnout is likely to be sparse and the North End district will be the big council race
The craftily worded City ballot proposal:
TO CONTINUE TO PROTECT THE BOISE RIVER, ENSURE RELIABLE SEWER SERVICES, ENCOURAGE ECONOMIC DEVELOPMENT, AND TO TAKE CLIMATE ACTION, IN OCTOBER 2020 BOISE CITY COUNCIL APPROVED ESSENTIAL IMPROVEMENTS TO BOISE'S WATER RENEWAL SYSTEM (WITH AN ESTIMATED REPLACEMENT VALUE OF $3,000,000,000), INCLUDING UPGRADING AGING PIPES AND WATER TREATMENT FACILITIES, CONSTRUCTING AN ADDITIONAL FACILITY TO KEEP UP WITH CUSTOMER DEMAND AND LAUNCHING A RECYCLED WATER PROGRAM. IMPROVEMENTS WILL BE MADE AND CAN BE PAID FOR WITH CASH FROM HIGHER UPFRONT SEWER RATE INCREASES (UP TO 53%) OR FINANCED TO KEEP UPFRONT SEWER RATE INCREASES LOWER AND MORE AFFORDABLE. SHALL THE CITY OF BOISE CITY, IDAHO BE AUTHORIZED TO KEEP UPFRONT SEWER CUSTOMER RATE INCREASES LOWER AND MORE AFFORDABLE BY ISSUING AND SELLING ONE OR MORE SERIES OF REVENUE BONDS UP TO $570,000,000 OVER THE NEXT 10 YEARS?
X– IN FAVOR of funding clean water improvements by issuing bonds for the purposes stated in ORD-39-21
X– AGAINST funding clean water improvements by issuing bonds for the purposes stated in ORD-39-21
Boiling the question down to being either IN FAVOR or AGAINST clean water is akin to the classic, "Are you still beating your wife?" A legal challenge would be nice to obtain "judicial confirmation" the language is impartial and not electioneering.
This deceptive language would have voters think the City is "saving" money if they approve the bond. Sounds like the guy who bought a new fishing boat because the price was lowered $5,000. "Honey I bought a new boat and saved us $5,000."
We all want clean water, but Boise has a never ending cycle of favoring costly growth, then working to solve the problems it creates. Money spent creating increased population and "density" would go a long way toward preserving a better quality of life AND water.
Growthophobes suggest this more realistic and honest language for the proposal:
"SHALL TAXPAYERS INCUR $570 MILLION ($810 MILLION WITH INTEREST) IN DEBT TO SUBSIDIZE REAL ESTATE DEVELOPMENT AND INCREASED POPULATION, INCREASED TRAFFIC AND AIR POLLUTION, DEMAND FOR NEW SCHOOLS, HEALTH SERVICES, POLICE AND FIRE SERVICE. A "YES" VOTE WILL DOUBLE CURRENT SEWER FEES FOR THE AVERAGE PROPERTY OWNER. WITHOUT EXPANSION OF SEWER AND WATER TREATMENT FACILITIES, GROWTH WOULD BE LIMITED."
X–IN FAVOR OF highest debt in Idaho history
X–AGAINST higher tax debt to create more growth
The GUARDIAN suggests the legislature amend the ballot language process for municipal bonds to include "FOR and AGAINST" explanations just as we have on statewide constitutional amendment ballots. One way to create the language would be by a court approved order following open testimony from citizens.
To further promote their move to increase growth and help the real estate development folks, Boise officials have set aside $300,000 to "educate citizens." If they spend the tax money, much of it will go to the same public relations individuals who were on the losing side of the F-35 and mega-library projects. Growthophobes would love to have a $300,000 "education fund."
BOISE DEV has a good explanation of the financing scheme.