Business
Water Bond Has Gravitational Force

The GUARDIAN has a basic understanding of gravity and understands water runs downhill (downstream). The largest bond in the history of local government in Idaho seeks authority to build a sewer treatment plant in the eastern part of Boise. It is the ONLY item on the November 2 ballot which can be voted upon by all citizens.
Regardless of how clean these folks think they can filter the sewage, it will end up in the Boise River—upstream from the area where thousands float in their inner tubes and rafts each summer and upstream from where Suez Water pumps drinking water from the river.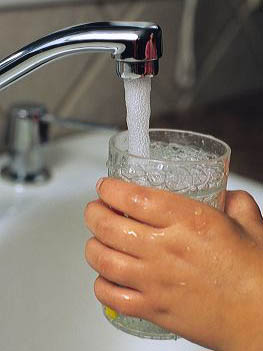 A NO vote on the sewer bond will force the council to either risk being unelected if they raise sewer fees 53%—as threatened– in the event the bond is rejected by voters OR to take notice of the "gravity of the issue" and refrain from seeking voter approval of an upstream sewer plant that could truly threaten clean water.
City councilors need to rethink the funding sources and scale back the proposal. A modest rate hike is in order to maintain the sewer system, but it should not be expanded in an effort to foster more growth and industrial use of our resources, including the Boise River.
Most households have received printed mailers urging a "yes" vote on the bond. It was paid for by a political action group calling itself "Yes for Clean and affordable Water." Far from a grassroots citizen movement, this outfit is a who's who of special interests destined to benefit from increased population and growth.
GUARDIAN volunteers did the research at the Idaho Secretary of State and identified the following list of players and what they paid to influence your vote.
o Blue Cross of Idaho — $10,000
o J.R. Simplot Company — $10,000
o Hayden Beverage Company — $5,000
o Republic Services (trash hauler) — $5,000
o Block 22, LLC (property management) — $5,000
o Roundhouse Group, Inc. (condo developer, formerly known as Los Angeles-based "LocalConstruct" — $5,000
o Micron — $10,000
o Patrick Bageant for Boise City Council — $1,000
o HDR, Inc. Employee Owners PAC (Omaha, Nebraska-based industrial planning and design company) — $5,000
o Conservation Voters for Idaho — $2,500
o Ball Ventures Ahlquist/BVA Development (Meridian, Idaho) — $5,000
o Old Boise LP (Boise developer) — $3,000