Business
Wheelchair Ramp To Nowhere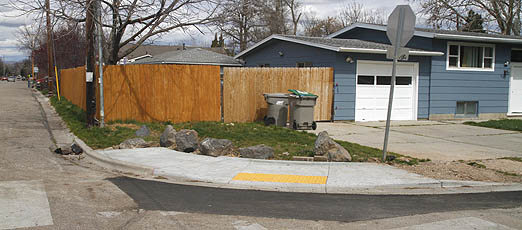 Exercising forward planning and backward logic, Ada County Highway District has installed an ADA certified wheelchair ramp TO NOWHERE at the corner of Columbus and Targee.
The GUARDIAN didn't even bother to file all the record requests to find out what it cost to install, but the concrete placing, excavation, and ramp component provides access to NOWHERE! If the installation could even be justified as a "future use," it would cost hundreds of thousands of dollars to relocate utility poles and condemn private property for future sidewalks.
There are sidewalks on the opposite sides of both Targee and Columbus.