Emergency Service
Fire Ravages Youth Ranch Warehouse
Fire broke out about 1:30 p.m. Monday at the Idaho Youth Ranch warehouse on Irving Street, pouring thick black smoke into the sky visible for miles.
The GUARDIAN had just finished lunch nearby and responded to the fire long before Boise Fire units arrived. It turned out to be at least a three alarm fire with 3 battalion chiefs, 3 ladder trucks, 9 engines, and assorted support vehicles on scene.
Here are exclusive GUARDIAN photos.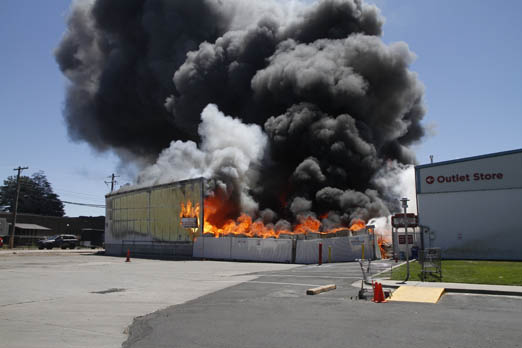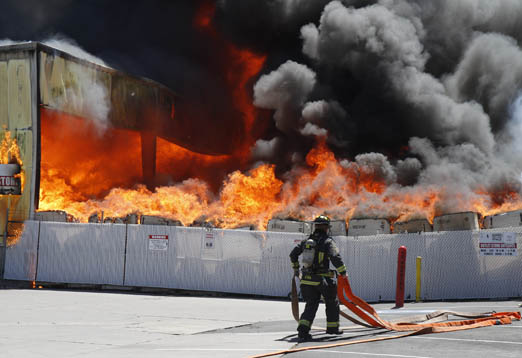 High ambient temperatures as well as the intense heat from the fire caused firefighters to rotate assignments and "rehab" to prevent heat stroke. There were at least three Ada County EMS ambulances on scene, but no injuries were reported so far.