County
Private Probation Firm Ordered To Assist Ada Sheriff Transition
Citing a refrusal to cooperate with the Ada County Sheriff's office, Fourth District Administrative Judge Mike Wetherell has issued an order to the private for profit "Ada County Misdemeanor Probation Services, Inc" firm to meet with the sheriff no later than September 3 to insure the orderly transfer of services to the Sheriff.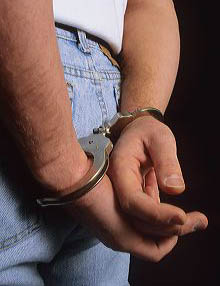 In his order, Judge Wetherell said, "the Ada County District Court has been advised that Misdemeanor Probation Services, Inc. has refused to meet and confer with the Ada County Sheriff and his designees regarding the transfer of misdemeanor probation services; and the failure to meet and confer on the orderly transfer of these functions would be harmful to the administration ofjustice in Ada County, the largest county within the Fourth Judicial District."
The GUARDIAN broke the story May 24, 2011 when we published a LETTER from a probationer claiming irregularities in the system. That letter along with literally hundreds of comments from those who claimed to have been abused by the system prompted a class action civil lawsuit as well as a vote by the Ada Commishes to not renew the contract with the ACMPS owner Nancy Cladis. They turned the probation function over to Ada Sheriff Gary Raney, beginning October 1.
Raney has agreed to hire qualified probation officers who can pass the background check from the private firm. Several have failed the back ground check–not surprising given the massive turnover and even arrest of one of the probation officers for embezzlement.
Also in his order, Judge Wetherell reminded Cladis to abide by a contractual agreement to provide one probation officer for every 250 probationers through September 30.
Insiders have told us Cladis attempted to create a new "diversion program,"in essence a reinvention of the private probation company, but it has received a chilly reception among the Fourth District Court judges.
TEXT OF THE ORDER FOLLOWS:

IN THE DISTRICT COURT OF THE FOURTH JUDICIAL DISTRICT
OF THE STATE OF IDAHO, IN AND FOR THE COUNTY OF ADA
Order to Require Current Misdemeanor Probation Services)
Contractor to Meet and Confer in Good Faith with the )
Ada County Sheriff and His Designee Relating to the )
Orderly Transfer of Misdemeanor Probation Services )
from the Current Contractor to the Ada County Sheriff ) ORDER
and Requiring the Drafting of a Memorandum of ) No. 12-08-15
Understanding with the Sheriff and Ada County )
___________________________________________________________________________________
)
WHEREAS, the Ada County Commissioners have determined not to renew the current contract
with Misdemeanor Probation Services, Inc. for the provision of misdemeanor probation services
in Ada County for Fiscal Year 2013; and
WHEREAS, the Ada County Commissioners have transferred misdemeanor probation services
from the current contractor to the Ada County Sheriff effective October 1, 2012; and
WHEREAS, the Ada County District Court has been advised that Misdemeanor Probation
Services, Inc. has refused to meet and confer with the Ada County Sheriff and his designees
regarding the transfer of misdemeanor probation services; and
WHEREAS, the failure to meet and confer on the orderly transfer of these functions would be
harmful to the administration ofjustice in Ada County, the largest county within the Fourth
Judicial District;
NOW, THEREFORE, I, Mike Wetherell, Administrative Judge for the Fourth Judicial District, in
accordance with the powers and responsibilities conferred upon me pursuant to Idaho Code
Section 31-878 and the provisions of the current misdemeanor probation contract entered into by
the contract services provider in Section 1(W), I hereby order:
1. The Ada County Sheriff and Ada County commissioners shall, no later than 15 days from
the date of this Order, complete a draft of either a contract or memorandum of
understanding consistent with Idaho law defining the obligations of the Ada County
Sheriff to the Ada County Commissioners and the Court which shall address those
matters addressed previously under the existing contract entitled "Misdemeanor
Probation Services Agreement", executed between the County and Misdemeanor
Probation Services, Inc. on September 30, 2011.
2. No later than September 3, 2012, the Ada County Sheriff and his designees and the
current contractor and her designees shall meet and confer with one another and
cooperate in good faith and in the public interest in the orderly transfer to the sheriff of
Ada County the functions of the current contractor in the provision of misdemeanor
probation services. The purpose of this meeting shall be to facilitate the efficient
assumption of these obligations and duties by the sheriff of Ada County.
Order re: Transfer of Misdemeanor Probation Services in Ada County
The Court further notes that the current contract provides that one (1) probation officer shall be
provided for each 250 probationers and that said requirement must remain in any future contract
or memorandum of understanding and shall remain in effect under the current contract until
September 30, 2012.
It is so Ordered.
Dated: August 15, 2012
A histrative District Judge
Copy to:
Nancy Cladis, Misdemeanor Probation Services, Inc.
Gary Raney, Ada County Sheriff
Ada County Commissioners
Ada County Magistrate Judges