ACHD
Boise Council Qualifier 101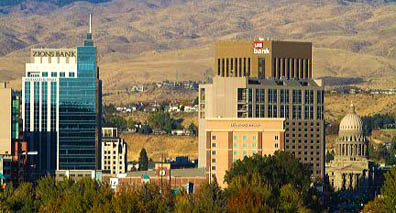 The November city election will see some changes in the council regardless of who wins. At the risk of feeding the conspiracy theorists, it appears only one of the three seats will be up for grabs.
August 28 is first day to declare candidacy. September 8 is final day to file.
To date, the following ten candidates have filed a "Certification of Treasurer" with the City Clerk's Office:
TJ Thomson – Council Seat 4  
Paul E. Fortin – Council Seat 2  
Adriel J. Martinez – Council (no seat choice)
Andy Hawes – Council Seat 2  
Holli Woodings – Council Seat 6  
Frank Walker – Council Seat 2  
Lisa E. Sanchez – Council Seat 2  
Danielle Naomi Johnson – Council Seat 2  
Crispin Gravatt – Council (no seat choice) 
Logan J. Kimball – Council Seat 2  
At this point incumbent TJ Thomson is running unopposed for seat 4 along with Holli Woodings who appears to be the seat 6 designated Demo replacement for Maryanne Jordan, longtime councilor who has held a dual position for the past two years as an Idaho State Senator. Ben Quintana is not seeking reelection to his seat 2.
Over the years, the GUARDIAN has attempted to offer some important facts that any councilor, mayor, or candidate for those posts should know. Feel free to quiz any of those running for office and decide for yourself if they are qualified.
–Should Boise officials be spending public money and resources on the campaign to attract the F-35?
–Should citizens have the right to vote to approve public debt of more than one year?
–Should citizens, both inside and outside the city, have the right to vote approval or denial of annexation of additional areas and people into the city?
–Should CCDC continue to expand and divert tax dollars away from schools, ACHD, the city, and county?
–What is the amount of the 2018 Boise general fund budget? ($218 million)
–What is the police portion? ($63 million)
–Fire Dept. budget? ($54 million)
–When does the fiscal year start? (Oct. 1)
–How many sworn police officers? (about 300)
–How many firefighters (290 including all employees)
–Highest paid city employee? (Airport Dir. Rebecca Hupp at $155,000)
Here is the April 2017 SALARY LIST.
Platitudes about economic development, homeless housing, arts and history, are all nice, but knowledge of the city and its core operations are key to being a good representative of the people.