Canyon
More Than Money Needed For Buses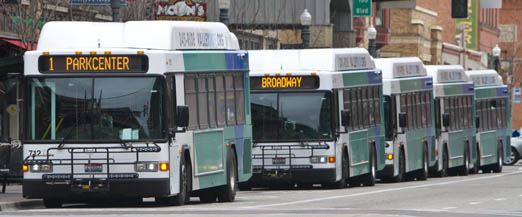 By Jimmy D. Bus
Guardian Transportation Correspondent
On Tuesday night the Boise City Council heard testimony from citizens about the crappy Valley wide bus system as the Council considers adding even more funds to the ever declining system.
Crappy. That adjective was used at a recent Valley Regional Transit (VRT) Board meeting by none other than the Leader of Team Dave (Mayor Dave Bieter) to describe the Valley Regional Transit System. At a later VRT meeting Hizzonor tried to walk back his comment saying he was referring to the financing available to VRT and not the actual operation of the system itself.
But the recently released VRT 2018 Annual Report seems to confirm Hizzonor– a system of extremely poor quality — one definition of crappy.
A few highlights.
• VRT spends about $ 10 million a year to provide bus service in the Valley.
• Passenger fares covered about 7 % of the cost in 2018. Possibly a new low. Most of the remaining 93% was borne by local and Federal tax dollars.
• Bus ridership is down, again, Valley wide despite all the population growth in the Valley.
• Even after adding service in 2018, Boise bus ridership declined about 4% from 2017- a new recent low. The 2018 ridership level, about 1.46 million trips, has not been seen since the 1980s when Boise's population was half of what it is now.
• Nampa, Caldwell, and Intercounty ridership declined about 7% from 2017. Why is ridership down in the Valley despite adding evening and other services? Well, one reason could be riders like buses to be on time. Buses in the Valley aren't running on time.
• Boise buses run late (more than 5 minutes) nearly 35% of the time.
• Nampa and Caldwell buses run late about 45% of the time.
• Intercounty service buses late about 45% of the time. Worse yet, buses pass their stops early. Nothing more aggravating than seeing the back end of the bus you were trying to catch because it passed the stop early.
• Boise buses run early nearly 6% of the time.
• Nampa or Caldwell buses run early 12% of the time.
• Intercounty service operates early about 10% of the time.
Bus riders appreciate clean, well maintained buses, which operate on time, or nearly on time, providing consistent service by friendly, knowledgeable, safe drivers. Those are key elements to building ridership and increasing passenger revenue. As usual, VRT is moving with glacial speed to address declining ridership and buses not running on time.
Rather demanding administrative cost reductions and better management of existing resources from VRT, the only answer Boise politicos seem to have for improving the bus system is to throw more money at it.
Certainly a crappy deal for local taxpayers who already pay more than $7-$8 in excess of the fare for every person who rides a bus.
The writer has extensive education and professional experience in transit issues.
EDITOR NOTE— here is a link to a BUS SOLUTION we posted 12 years ago…it got nary a nod from the bus folks, the council, or the mayor.