Guardian Top Stories

Wednesday, December 1st
Boise Mayor Lauren McLean has betrayed a public trust by entering into a secret agreement with an unknown business while depriving citizens of any knowledge of attempts to increase population and demand for services in the city.
Her allegiance appears to be to corporate America rather than the citizens of Boise since she has a "non-disclosure agreement" with the business (according to the BoiseDev story) in an effort to deprive citizens of information until the timing is right.
A November story in BOISEDEV details the mayor's secret taxpayer-funded trip to an undisclosed destination to meet secretly with an undisclosed business in an attempt to lure them to Boise.


While growth, the "housing crises," and increased demand on sewers, water, schools, and municipal services are major issues, it appears our city mother is far from transparent in her actions.
In a transparent environment citizens would be advised of the interest a business may have and the intent of local politicos to sort of "test the water." Instead we citizens are left to navigate the cloudy waters until it is too late to effectively protest any actions.
Perhaps some "water renewal" is in order.

Friday, October 29th
Ada County Elections is encouraging voters to check their polling location and preview their ballot before heading to the polls on Election Day, November 2. Voters can confirm their polling location and see their ballot online using the Ada County Elections polling place LOCATOR.
With new legislative changes and district boundaries, voters may not see what they expect on their ballot.
New this year, Boise City Council Elections are split by district, and voters must live within a district to vote. City Council seats 1, 3 & 5 will be up for election.
The Boise Sewer bond question will be on most, but not all Boise City ballots. A small section of Boise City is within the West Boise Sewer District and those voters will not see the Boise Sewer bond question on the ballot.
As with Boise City Council races, West Ada School District Trustees are elected by zone. Only those voters who live in Zones 1 and 3 will see a trustee race on the ballot.
In addition to West Ada Trustees and Boise Sewer bond, there are city council races in all cities, a Garden City mayoral race, Eagle Fire District Commissioners, Kuna School District Trustees, and a West Ada School District Supplemental Levy.


"It's important to be prepared before heading to the polls on Election Day to avoid surprises and make informed decisions. We have a limited number of polling places changes each election, and though we notify affected voters, it is always a good idea to confirm where you vote before you head out," said Trent Tripple, Chief Deputy Clerk. "Also, due to the nature of local elections' districts and boundaries, you may not see what you expect on the ballot based on where you reside. We encourage you to check the polling place locator on our website where you can input your address and see both your polling location and your ballot in advance of the election."

Monday, October 25th

The GUARDIAN has a basic understanding of gravity and understands water runs downhill (downstream). The largest bond in the history of local government in Idaho seeks authority to build a sewer treatment plant in the eastern part of Boise. It is the ONLY item on the November 2 ballot which can be voted upon by all citizens.
Regardless of how clean these folks think they can filter the sewage, it will end up in the Boise River—upstream from the area where thousands float in their inner tubes and rafts each summer and upstream from where Suez Water pumps drinking water from the river.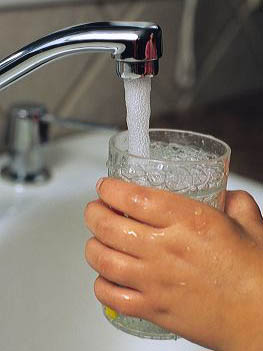 A NO vote on the sewer bond will force the council to either risk being unelected if they raise sewer fees 53%—as threatened– in the event the bond is rejected by voters OR to take notice of the "gravity of the issue" and refrain from seeking voter approval of an upstream sewer plant that could truly threaten clean water.
City councilors need to rethink the funding sources and scale back the proposal. A modest rate hike is in order to maintain the sewer system, but it should not be expanded in an effort to foster more growth and industrial use of our resources, including the Boise River.
Most households have received printed mailers urging a "yes" vote on the bond. It was paid for by a political action group calling itself "Yes for Clean and affordable Water." Far from a grassroots citizen movement, this outfit is a who's who of special interests destined to benefit from increased population and growth.
GUARDIAN volunteers did the research at the Idaho Secretary of State and identified the following list of players and what they paid to influence your vote.
o Blue Cross of Idaho — $10,000
o J.R. Simplot Company — $10,000
o Hayden Beverage Company — $5,000
o Republic Services (trash hauler) — $5,000
o Block 22, LLC (property management) — $5,000
o Roundhouse Group, Inc. (condo developer, formerly known as Los Angeles-based "LocalConstruct" — $5,000
o Micron — $10,000
o Patrick Bageant for Boise City Council — $1,000
o HDR, Inc. Employee Owners PAC (Omaha, Nebraska-based industrial planning and design company) — $5,000
o Conservation Voters for Idaho — $2,500
o Ball Ventures Ahlquist/BVA Development (Meridian, Idaho) — $5,000
o Old Boise LP (Boise developer) — $3,000

Thursday, October 14th
Discussing the various rules, changes, and laws regarding the upcoming Boise City election, the GUARDIAN discovered what could be a treasure trove of votes if city council candidates take advantage of the Idaho law.


Those densely populated student housing areas along the Lusk St. area and Boise Ave. near the campus could yield close to 20,000 votes in the new City Council District 5.
All those out-of-state kids from California and Washington potentially have the power to influence Boise's political landscape.
Here are excerpts from the applicable Idaho Code:
Idaho statute § 34-104
"QUALIFIED ELECTOR" DEFINED. "Qualified elector" means any person who is eighteen (18) years of age, is a United States citizen and who has resided in this state and in the county at least thirty (30) days next preceding the election at which he desires to vote, and who is registered as required by law.
Students may also use a current valid student identification card from a post secondary educational institution in Idaho accompanied with a current student fee statement that contains the student's valid address in the precinct together with a picture identification card.
Idaho has election day registration. You may register at your polling place on election day by providing proof of residence. All documents used in providing proof of residence must be accompanied with a photo ID.
Ironically out-of-staters don't qualify as "residents" when it comes to tuition classification unless they have worked full time and paid state income tax for at least a year prior to an election.

Thursday, October 14th
The following information is in regards to the "water renewal" (sewer) bond financing scheme on the November 2 Boise City ballot.
GUEST OPINION
By ERIKA BENSON
What most voters will not know is there are other Federal funding sources that can pay for a lot of this, but Boise is going to use these monies to expand government while simultaneously allowing the citizens to subsidize even more growth. I have attached a document I put together that combines info. from your BG articles with additional content from city records, with the key points being the following:
There are three (3) buckets of Federal money that could be usedto help pay for the sewer and water renewal projects in the City's Water Renewal Utility Plan, but only the first one below is in the City's record to help cover the costs:
1) Water Infrastructure Finance and Innovation Act (WIFIA)
Provides long–term, low cost fixed interest rate loans to finance up to 49% of a project.
The current round of funding through the EPA includes $6.5 billion.
The City has submitted an initial application under the recent July 23, 2021 deadline.
2) American Rescue Plan Act
Boise is receiving $36.9 million of the $1.9 trillion from the American Rescue Plan Act.
Funds can be used for necessary water and sewer infrastructure projects.
Boise website shows the City has already selected the following categories* to spend these funds on: Housing, Mental Health, Food Security, Small Business Support, and Childcare.
* The separate $3.5 trillion Build Back Better Act will have provisions to cover many of the same categories Boise is listing on its website for the American Rescue Plan funds.
3) Infrastructure Investment and Jobs Act (H.R. 3684)
$1 trillion in Federal funding to improve and modernize the nation's infrastructure is currently making its way through the legislative approval process.
$55 billion of this amount is allocated for clean drinking water.
$50 billion is specifically allocated for western water infrastructure and making systems more resilient to climate impacts.
A "Yes" Vote
Since the bond language does not specify which sources of funds will apply to replacing existing infrastructure versus funding the cost of expansion, the voter cannot know if a "yes" vote may be simply covering the cost of expansion to support more growth, while the WIFIA funds will be used to cover the cost of replacements to the existing system.
Does the voter understand that a "yes" vote will simply enable the developers and investors to not bear the costs by having the City avoid enacting water and sewer impact fees, or implementing a Community Infrastructure District?
A "No" Vote
Language in the City's record and the ordinance says "up to 53%" – – which can mean this rate is not the final rate that would be implemented if this bond does not pass. In addition, the letter from the City's legal department for the bond ordinance states the City Council has discretion on how to implement these increases and will decide in November whether to implement the entire amount in 2022, or potentially consider other rate increase alternatives.
A "no" vote will place pressure on the elected public servants to utilize other funding sources before resorting to large rate increases.
MORE DETAILS Election – Sewer Bond Topic