Guardian Top Stories

Monday, August 13th
Passion about a particular cause can be an admirable trait, but use of elected office to manipulate public opinion on a ballot issue demonstrates a lack of respect for voters and a questionable use of financial authority on the part of Ada County Highway District commishes.
WHAT'S THE PROBLEM? The commishes took a lesson directly from the "Team Dave F-35 playbook" and created a "private" political action committee (PAC) aimed at manipulating public sentiment to vote in favor of a 75% vehicle fee hike. They claim it is needed for "infrastructure improvements."
Three of the ACHD Commishes voted July 11 to increase motor vehicle fees on passenger cars and pick-ups weighing less than 8,000 pounds while exempting all the heavyweights and commercial rigs that do damage to our highways and profit from using those roadways. They obviously had worked out an agreement to vote for the fee hike prior to the meeting because they filed the C-1 PAC organization document the same day.
Exercising their passion at the expense of justice and equality on behalf of the citizens of Ada County is ill advised and inexcusable. We have seen all sorts of "friends of…" groups formed supporting various bonds for schools, libraries, etc., but we have never seen elected officials forming such groups along with their staff directors.
The ACHD is entrusted with spending $130,000,000 in public funds annually. Much of that cash is doled out to contractors who have joined forces with the Board, "supporting" passage of a proposed 75% fee hike on locally owned light vehicles. Those contractors and developers will be the direct beneficiaries of the fee hikes they seek.
Idaho State code allows the local tax and Ada County is the only place in the state that has a "county wide" highway district qualifying to assess the unfair tax which caters to businesses and heavier vehicles. Rather than seek equality and a remedy at the legislature, the Commishes and the contractors they support will ask voters to approve the fee hike on the Nov. 6 ballot.
If approved as written, ACHD will have authority to impose local fees while exempting trucks FOREVER! The proposed fee has no expiration.

Wednesday, August 8th
Highway District Commishes in Ada County are sponsoring a WEBSITE advocating passage of a fee hike on private cars.
Ada County Highway District Commishes are openly campaigning to impose a 75% vehicle fee hike on Ada County car owners, but not on vehicles over 8,000 lbs. Rather than campaign to use some of their heavy equipment to create a level playing field, they are asking voters to "trust us," pass the open ended fee hike and then hope for the best from the legislature.
They hide behind the state law which enables them to impose local fees in addition to those we all pay to the state for vehicle registration–car licenses. That law currently exempts heavier vehicles like cement trucks, dump trucks, lumber trucks, and all those delivery trucks that profit from the use of highways they want the little guys to pay for.
The fee hike will be on the November ballot and has become quite the political football. Commish Jim Hansen is under investigation for possible illegal activities in violation of the Idaho Open Meeting Law. He wants to use part of the fee hike for public transit.
Finally, the list of supporters reads like a "Who's Who" list of those benefitting from a fee hike. Contractor associations, developers, and politicos running for the ACHD Commission.
UPDATE 4 p.m. The filing for the group calling itself CITIZENS FOR BETTER TRANSPORTATION is with…(ready for this?)… the ACHD offices! Charles Rountree is chairman and Paul Wasser is treasurer. It was filed July 11, same day the Commishes voted to put the fee hike on the ballot. Here is the document: 08082018153120

Monday, August 6th

The Ada County Proseutor is looking into complaints from Ada County Highway Commishes over a series of e-mail messages from Commish Jim Hansen which appear to cut a "back room deal" to raise Ada County vehicle registration fees.
IDAHO STATESMAN reporter Cynthia Sewell paints a picture which portrays Hansen as a power broker attempting to get ACHD fees used for his pet public transit projects. Other Commishes worry that Hansen violated Idaho's Open Meeting Law.
We have reported on the proposed fee hike which will appear on the November election ballot because it targets sedans and light private trucks while exempting any vehicles in excess of 8,000 lbs.
At a public hearing on the matter in July we were discouraged that so little attention was paid to the issue of fairness and equality on what is really taxation. Many who testified favored using the fee hike money for bike lanes, safe routes to school, and public transportation. Most ignored the intent to tax the little guys and ignore the heavier vehicles that damage streets and make a commercial profit from the fees paid by cars alone.

Monday, August 6th

When Mayor Dave Bieter "just happened to have some spare time to meet with a developer pal who ran "J & M Land" during a visit to Palo Alto," the GUARDIAN QUESTIONED methods used by the City of Boise to swap land, and speculate on development of the city-owned armory building while flipping industrial park land off Gowen Road. Here is the 2007 resolution approving the deal:
R-355-11, A RESOLUTION APPROVING A REAL ESTATE OPTION AND EXCHANGE AGREEMENT WITH J & M LAND TO PROVIDE AN OPTION TO PURCHASE APPROXIMATELY 30.85 ACRES OF REAL PROPERTY ALONG EISENMAN ROAD AND INTERSTATE 84, AND AN EXCHANGE OF THE PROPERTY FOR APPROXIMATELY 199.499 ACRES OF REAL PROPERTY OF EQUAL VALUE; AUTHORIZING THE MAYOR AND CITY CLERK TO EXECUTE AND ATTEST SAID AGREEMENT; AND PROVIDING AN EFFECTIVE DATE
R-360-11, A RESOLUTION APPROVING A REAL ESTATE SALE AND EXCHANGE AGREEMENT WITH J & M LAND FOR THE PURCHASE BY J & M LAND OF APPROXIMATELY 13.02+/- ACRES OF REAL PROPERTY ALONG EISENMAN ROAD AND INTERSTATE 84; APPROVING AN EXCHANGE OF THE APPROXIMATELY 13.02+/- ACRES FOR APPROXIMATELY 5.18+/-ACRES OF REAL PROPERTY OF EQUAL VALUE AT THE BOISE ARMORY UPON SALE AND CLOSING; AUTHORIZING THE MAYOR AND CITY CLERK TO EXECUTE AND ATTEST SAID AGREEMENT; AND PROVIDING AN EFFECTIVE DATE
Presenter: John Brunelle, Mayor's Office
ACTION REQUESTED: Approve Resolutions

Today, seven years after the convoluted real estate deal, the armory remains vacant, windows are smashed, graffiti abounds, and the interior is the same shell it was nearly a decade ago.


The exterior appears to have been painted, the landscaping has improved and the vacant parking lot awaits cars.
The GUARDIAN has found that J & M has been regularly obtaining building permits for the project and has paid taxes on a regular basis. The 2017 bill was just over $44,000. The property is assessed at $2.8 million, according to the Ada Assessor records.

Friday, August 3rd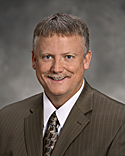 When Ada County Republican voters told Commish Dave Case to "hit the road," he took them literally and has now decided to run for the Ada County Highway District seat he vacated when he ran for the Ada County Commission.
Word on the street has it that he is just looking for a good benefit package at taxpayer expense. His PERSI (Public Employee Retirement) will be based on the $100K-plus county salary from the county and ACHD has a better health plan.
He will be running against incumbent ACHD Commish Kent Goldthorpe.
We find it ironic that he was a former ACHD Commish, his primary opponent, Sharon Ullman, has been on and off the county commission repeatedly and neither one will call it quits. You can find the Case candidacy papers HERE.
ACHD commishes serve one of five districts and voters must live within that district to vote. The result is 80% of citizens are disenfranchised. Translation: a candidate can get elected with 51% of 20% of the eligible votes if there are two candidates. Translation of the translation: it takes only 10% of the county-wide ballots cast plus 1 vote to get elected.