Guardian Top Stories

Friday, March 7th
If a bill proposed in the Idaho Legislature becomes law, Idaho farmers could get a chance to pay minimum wages to prison inmates instead of paying higher wages to attack workers.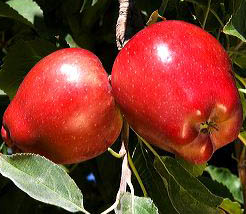 "This would help us make sure we get our perishable Idaho crops harvested" in the event of worker shortages, said Sen. Patti Anne Lodge, R-Huston, the bill's author.
Wouldn't it be nice if we could all get inmate labor for landscape work, excavation, general cleanup, and other jobs subject to "labor shortages." Instead of just farmers, places like Micron and small businesses should be able to hire assembly line workers from the prison.
No need to build plants in China to get cheap labor when you can get inmates to do the job. They wouldn't need housing or health benefits because the state provides this for inmates. CAPITAL PRESS has a detailed story.
A benefit if hiring inmates, if they don't perform well, they get locked up!

Friday, March 7th
Nearly 24 years ago, C.L. Butch Otter, Lt. Guv at the time, was hustling Hollywood directors to make films in Idaho.


Now, just a day after he visited the Ada County JUVENILE DETENTION facility and delivered an inspirational speech to the young offenders, the media is alive with reports he appeared as a corrupt sheriff in a low budget 1990 cowboy movie, "A Time to Revenge," which was later recut into what the Idaho Falls Post-Register calls a soft-core porno flick.
The NY DAILY NEWS featured still images from the trailer and refers to his "IOWA good looks." The eastern liberal media can't even get bad publicity right!
Campaign season in Idaho is a different kind of "March Madness," but just as entertaining as college basketball.
Click to read about the visit with the kids. Continue reading here…

Thursday, March 6th
At the risk of posting another typical "growthophobe" story, we offer up a major caution in the rush to embrace the Gardner folks' latest plan for downtown Boise.
As wise businessmen, they are gathering as much public funding as possible to build on some pretty small plots adjacent to the Grove Hotel and the U.S. Bank building.
Plans for their "City Center Plaza" call for buy-ins from Valley Transit for an underground transit hub as well as the Greater Boise Auditorium District which has money burning a hole in its pocket collected from the hotel tax.
There will be assorted easements and complex deals regarding above and below ground ownership as well. The Urban renewal agency, Capital City Development Corp (CCDC) will also give taxpayer funds to Gardner.
It wasn't long ago that Mark Rivers was the heart throb of city development politicos. He went with the Lt. Guv to Europe, was featured speaker at the City Club and offered all sorts of plans to supplement his BoDo project. Well, BoDo was built, tenants have come and gone, a third of the parking spaces in the public parking garage are not available to the public and the rest of the spaces are so cramped they keep body shops in business fixing dents. It's a success.
For more hints on why Rivers has faded from prominence, just do a Google search for MARK RIVERS DEVELOPER.
Gardner has filled the hole in the ground with the Zion's Bank building and is looking for more. The problem we see is the urban renewal district expires in 2017. We expect some manipulation of the law and funds in order to extend the CCDC jurisdiction beyond 2017. The best we can learn from sources is "its unclear" who owns what and who pays after 2017.
In conclusion, we urge caution in putting too much faith–and public money–in one developer. We joke that "downtown Boise is so crowded no one goes there." Jamming more buildings into our once "quaint" downtown creates shadows on existing structures, high winds with the venturi effect, and blocks the scenic views from many angles.
Washington, D.C. doesn't allow tall buildings and that isn't all bad. Our message is to reassess the need and desire to fill all the surfaces with megastructures. Do we really want to hide the capitol from view and create a big city feel?
Some would say building downtown condos, megastructures, etc. creates a demand for more traffic which can then be managed with a transit system which needs a transit center, which makes the foundation for another tall building…we see another Fairview and Eagle, but with no sunshine.

Tuesday, March 4th
In a settlement announced Tuesday, Micron and Samsung were listed as the top offenders in a price fixing settlement for sales of DRAM computer chips between 1998 and 2002. The legal agreement came out of the U.S. District Court for Northern California.
Micron has agreed to pay $66.7 million and Samsung will cough up $113 million for their portions of the settlement. Together the two firms accounted for more than half of the settlement. Micron now owns Elpida which owes $4.26 million which would make the Micron total north of $70 million.
Here is a complete list of defendants and the settlement amounts:
Company Contribution
Elpida
$4,259,948
Hitachi
$5,600,000
Hynix
$49,971,842
Infineon
$29,113,776
Micron
$66,774,984
Mitsubishi
$5,600,000
Mosel
$2,848,900
Nanya
$3,823,200
NEC
$20,277,350
Samsung
$113,000,000
Toshiba
$7,450,000
Winbond
$2,000,000
Total
$310,720,000
Idaho Attorney General Lawrence Wasden issued the following press release today.
Attorney General Lawrence Wasden announced today a victory for consumers who purchased computers and other electronic devices at prices artificially inflated by allegations of price fixing among the major manufacturers of Dynamic Random Access Memory "DRAM" computer chips.
Idaho and other states have obtained initial court approval of a $310 million settlement with the makers of DRAM chips, clearing the way for consumers to begin filing claims. Eligible consumers include those who paid for the DRAM or for the various electronic devices built with the memory chips, such as desktop and laptop computers, printers and video game consoles.
Continue reading here…

Sunday, March 2nd
If the defective fountains on the front the Grove Hotel and in City Hall Plaza are any indication, Boise artists are just a drop in the bucket compared to the ancient Romans–at least their fountains work and don't leak.

Bowing to pressure from the
GUARDIAN
and public, an art selection committee has come up with a local art project to be created out of steel panels to be placed on the City Hall Plaza with cutouts of leaves and branches as part of the renovation which has been underway for the past couple of years. Past selections have all favored out of state artists. Without regard to the art itself, we have advocated using local talent and they finally listened. We applaude the move to reward local talent, especially if the work doesn't involve a fountain.
Local designers joined forces to construct the project. CTY and Ecosystems Sciences say they'll collect $20,000 for their artist fee. The other $180,000 for the project will go to building it.
In addition to the steel "cottonwood grove" on City Hall Plaza's south side, the artists will help design a seating area in place of the fountain on the plaza's north side, Boise Public Arts Manager Karen Bubb said.
If memory serves, the fountain was a gift from Velma Morrison.