Guardian Top Stories

Wednesday, July 17th

No doubt about it. Boise politicos view the citizens as an adversary group when it comes to the library issue.
Last night the council passed a "special question" ordinance which is nothing more than an opinion poll to be placed on the November ballot regarding the proposed library and sports stadiums. The law has no teeth, is non-binding, and in our opinion serves as a way to confuse voters and justify an end run of the Idaho Constitution.
When local governments want to spend more than they can take in during a single year, the legal solution is to ask permission from taxpayers to approve a bond (mortgage) to pay for a project over an extended period up to 30 years. It is article VIII, sec. 3 of the Idaho Constitution.
Section 3. Limitations on county and municipal indebtedness. No county, city, board of education, or school district, or other subdivision of the state, shall incur any indebtedness, or liability, in any manner, or for any purpose, exceeding in that year, the income and revenue provided for it for such year, without the assent of two-thirds of the qualified electors thereof voting at an election to be held for that purpose…
Boise officials have tried to launder funds through the urban renewal agency to avoid the voters, but the legislature put a stop to that with house bill 217. Citizens gathered signatures seeking to have any high-end projects approved by voters. Mayor Dave Bieter's campaign operative worked to derail the signature drive and failed.
Councilor Holli Woodings publicly noted citizens probably wouldn't approve the funding of a bond, but continued to look for ways to get around the constitution, supporting the non-binding opinion vote.
While neither the Idaho Secretary of State nor the Ada County Clerk have not offered a definitive opinion, it is entirely possible Boise is without authority to place their question on the ballot.
It is frightening to think advocates for a proposition would have control of non-binding ballot language and then use the results (or not) to claim, "people voted for it. We don't need to have another election."
The citizen initiative will be on the ballot, but the question posed is essentially, "Should we vote to approve library projects in excess of $25 million?" It is NOT a vote to approve or deny a library project.
If the non-binding vote is placed on the ballot with a slanted question such as, "Do you favor improving and expanding the library?" the politicos will claim they have public support regardless of any other outcomes. Two questions about the same topic on the same ballot is nothing but devious.
The only clean and HONEST way is to follow the constitution and have a bond election with a simple question such as: "Shall the city go into debt in the amount of $85 million to be repaid over 20 years?"

Sunday, July 14th
Guest Opinion By
RICHARD LLEWELLYN
This Tuesday, July 16, Boise City Council will hear an appeal by developers CBH and Trilogy to overturn the earlier rejection of their 288 unit development along Hill Road known as Prominence. Boise's Planning and Zoning Commission denied the proposal in May, which included a 130 unit three story apartment on 38 acres of farm fields in NW Boise, because the area lacks adequate fire coverage, unresolved traffic concerns, incompatibility with the large, semi-rural surrounding area, and because the city has yet to work with neighbors to identify an appropriate mix of land uses in this area, as directed in Boise's Comprehensive Plan.
Safety and building along the fire prone foothills has become a controversial topic after Boise Fire Department announced a change in plans from building a new station on a previously approved site on Pierce Park Lane. The change calls for building no new fire stations to cover the NW Boise planning area. Instead, the new plan would relocate the North Ada County Fire Station south of the Boise River in Garden City north to a city owned parcel on Gary Lane, which is shown as a future park site on many city maps. The single station would then be responsible for much of the area south of the river, north into Hidden Springs, as well as into the current coverage gap east of Pierce Park Lane and a new gap west toward Eagle City limits.
Residents say the relocation fails to comply with the Annexation Plans and Ordinances under which the NW area was involuntarily annexed in 2014 and 2015.
Continue reading here…

Tuesday, July 9th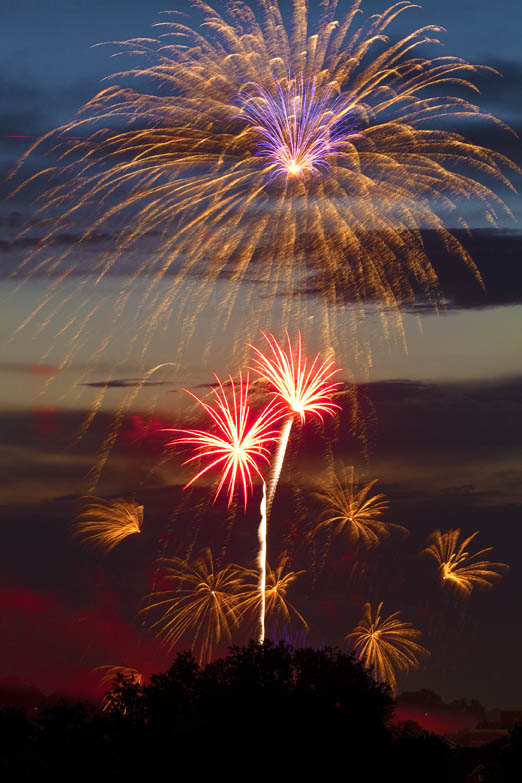 The GUARDIAN sympathizes with local police and fire officials in Boise when it comes to the dangers of illegal fireworks, but even after promises to crack down on violators, it seems no tickets were issued despite more than 300 reports of illegal fireworks over the July 4 weekend.
Idaho law is without any teeth on the issue of illegal fireworks–generally described as "aerial fireworks with an explosion."
Dealers sell the big boomers and require customers to sign a worthless document saying they will not be used in Idaho.

Saturday, July 6th

The Big Brothers of Team Dave plan to to spend taxpayer dollars to prevent unwanted visitors at Boise City Hall and the police-fire City Hall West building, using FACIAL RECOGNITION cameras.


Margaret Carmel over at IDAHO PRESS has a story about a creepy contract that will cost more than $100,000 to spy on everyone entering the city buildings and match their facial characteristics with a list of anyone who has been given a legal order not to enter either of the buildings or be near one of city employees. It is a product of Meridian-based CompuNet.
The system will not be connected to any Boise Police data bases. According to the Idaho Press, "the policies relating to how data is kept, how individuals are inputted and removed from the system and other procedures will be approved by an internal committee before it is installed."
It would seem logical that any "legal order" to ban someone from a city facility would have to come from a court of law and not some sort of rag tag "internal committee" of Team Dave's creation.
Team Dave spokesman Mike Journee told the Idaho Press, "We recognized that it's important for our employees to feel safe at their jobs, and given the high-profile nature of City Hall and some of the decisions that are made here, we felt it was important to invest in their safety and their security going forward and this part of that effort."
Journee said the City currently uses an analog system, passing around photos to receptionists depicting unwanted guests.
The American Civil Liberties Union will have a field day with this one. "An identification — whether accurate or not — could cost people their freedom or even their lives," Jacob Snow, an attorney with the ACLU, wrote on their website.
Of immediate concern to the GUARDIAN is what it takes to get on or off the "not welcome" list and how many people are currently on the list. In our opinion the system could certainly have a chilling effect on normal discourse.
If you protest too much or too loud, you could ostensibly make the "unwelcome" list.

Wednesday, July 3rd
Ada County Commishes are set to spend an extra $5.563 MILLION in "foregone tax" levy authority to accommodate the rapid growth.
A public hearing is scheduled for Tuesday July 9 at 6 p.m. at the courthouse. Here is how they plan to use the tax hike on one-time expenses:
1) Design cost associated with a new Ada County Coroner's Office
2) Design cost associated with a new jail pod for the Ada County Sheriff's Office
3) Acquisition of real property for expansion of the Ada County Jail and Public Safety facilities
4) A second driver's license location for the Ada County Sheriff's Office
Commishes are faced with solving problems (with our money) they helped create by supporting growth–and the Chamber of Commerce. Just on this Boise Valley Economic Partnership webpage alone it becomes painfully obvious that we need to stop spending money advertising and encouraging growth, which increases the need for jails, coroner facilities, schools, roads, and other services.
It is absurd to seek more people in the area, offer the newcomers "incentives," and then increase taxes–including using foregone revenue authority–to accommodate the growth.
Instead of "give aways," how about a surcharge on new businesses, developments, and user fees?
Commish Rick Visser opposes the idea, asking citizens to testify agains what he claims is a 5% property tax increase.
Here is a page from the Chamber of Commerce's Boise Valley Economic Partnership internet page. No wonder we have a shortage of schools, transportation, affordable housing, jails, coroner facilities, etc. !
https://www.bvep.org/doing-business-here/incentives-taxes
Incentives
Tax Reimbursement Incentive (TRI)
Companies creating new, high-wage jobs in Idaho can receive up to a
30% reimbursement on sales, payroll and corporate income taxes for up to 15 years.
Companies must pay wages above the county average and create at least 50 new jobs in an urban area or 20 new jobs in a rural area.
Idaho Business Advantage
The Idaho Business Advantage incentive package offers an
array of tax credits, sales-tax rebates, and property tax exemptions.
To be eligible, businesses must invest $500,000 or more in new facilities and create 10 or more new jobs with salaries averaging $40,000 a year with benefits.
Workforce Development Training Fund
We value collective growth. Companies that invest in training a talented team in Idaho are
eligible to receive funds to develop their employees.
Idaho Opportunity Fund
The Idaho Opportunity Fund
awards capital to communities seeking improvements to public infrastructure with the goal of attracting or retaining businesses.
This fund is managed by the Director of Idaho Commerce.
3% Investment Tax Credit
Another tool to get the job done. Companies that invest in depreciable, tangible, personal property used in Idaho can earn a
3% income tax credit to offset up to 50% of tax liability and can carry the credit forward up to 14 years.
Idaho Power Industrial Efficiency Incentives
Idaho Power offers a handful of incentives and resources to support businesses conducting new construction, major renovations, retrofits, custom projects, industrial training and more. See how your business can save energy and money.